Delegate to the AVMA House of Delegates
Ellen Lowery, D.V.M., Ph.D., MBA, is currently Director of the Purdue University Veterinary Hospital and Clinical Professor in the College of Veterinary Medicine, West Lafayette, Indiana.
Prior to joining Purdue, she was Professor of Practice in animal health at Kansas State University's Olathe campus, teaching in graduate level classes in the Veterinary Biomedical Science Program and serving as a faculty member in the departments of comparative pathobiology and public health. Prior to her return to academia, Ellen was an executive on the U.S. senior leadership team with Hill's Pet Nutrition responsible for Hill's strategic partnerships with the veterinary profession. As director of U.S. Professional and Veterinary Affairs she led the teams responsible for the development and execution of programs for Veterinary Affairs, Academic Affairs, Professional Affairs and Customer Affairs.
An advocate for personal leadership and professional development, Ellen was a member of the Hill's Veterinary Leadership Task Force, co-led the establishment of the Hill's Women Empowered Network and served as a facilitator for the Fundamentals of Colgate Leadership Course.
Ellen is currently the AAIV Delegate to AVMA and Director of the Veterinary Oral Health Council (VOHC).  She has served on numerous professional organization board of directors including the American Association of Industry Veterinarians, Pride Veterinary Medical Community, the American Veterinary Dental Society, the Kansas Veterinary Medical Association, the Partners for Healthy Pets, the Pet Nutrition Alliance, the Veterinary Innovation Council and the Mark Morris Institute.  She has published numerous scientific articles, was a reviewer for the Journal of Veterinary Dentistry and served as CE editor for the Journal of the National Association of Veterinary Technicians.
Ellen earned her doctorate of veterinary medicine and her doctorate in comparative pathology from Kansas State University. She also has a master of business administration in leadership and marketing from the University of Kansas.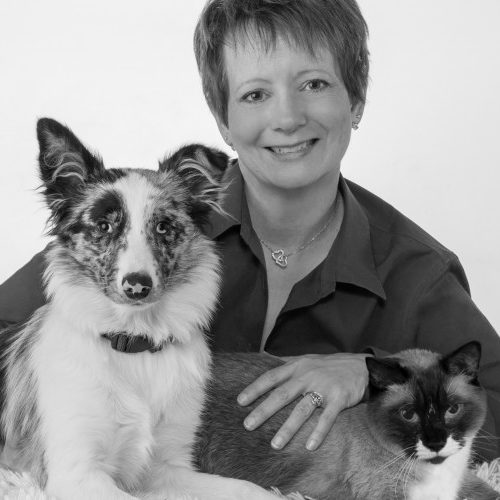 Current Position
Professor of Practice, Animal Health;
Purdue University
College of Veterinary Medicine
Kansas State University