AAALAC: What is it and Why are We a Member Org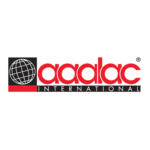 By Debra Nickelson
AAALAC: What is it and Why are We a Member Org
The Association for Assessment and Accreditation of Laboratory Animal Care International (AAALAC International) is a private, nonprofit organization that promotes the humane treatment of all animals in biomedical and agricultural research through voluntary accreditation and assessment programs. Species covered include all laboratory animals as well as farm and agricultural animals. Currently, more than 1,050 companies, universities, hospitals, government agencies and other research institutions in 50 countries and regions have earned AAALAC accreditation. Accreditation of an organization demonstrates their commitment to responsible animal care and improvement in animal welfare and standards of care.
What does it take to become an accredited?
Along with meeting all applicable local and national regulations, AAALAC accredited institutions also must demonstrate that they are achieving the standards outlined in three primary standard documents, including the Guide for the Care and Use of Laboratory Animals. Meeting these standards demonstrates that an organization goes above and beyond what is required by animal welfare regulations. After an institution earns accreditation, it must be re-evaluated every three years to maintain its accredited status. AAALAC participation is voluntary, and as such, AAALAC International is not a regulatory body. All information regarding the institutions and AAALAC are held confidentially.
AAIV as a member organization
AAIV is among a select group of professional and educational groups with an interest in advancing animal well-being in science and education and a commitment to the responsible and humane use of animals in science as a member organization. As part of this membership, AAIV appoints a representative to serve as an AAALAC International Member Organization Delegate.
AAIV Delegate to AAALAC
Dr. Hilton Klein has been active with AAALAC since 1987 initially serving as a council on accreditation member. He became a member of AAALAC's Board of Trustees in 2001 representing AAIV. He served as president of the board of directors. Dr. Klein recently won the AAALAC International Bennett J. Cohen Award that recognizes outstanding individuals who have, through their exceptional service and significant contributions to AAALAC International, demonstrated a strong and abiding commitment to advancing science through promotion of the highest standards of laboratory animal care in research, testing and education. AAIV is very grateful to Dr. Klein for his many years of service as the delegate to AAALAC. At the end of the current term, Dr. Jennifer Haupt will be taking over the role as the AAIV delegate to AAALAC bringing years of experience and dedication of the humane care and use of animals in biomedical research.