Career Transition Panel Recap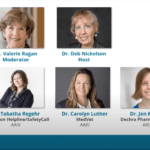 Career Transition Panel Recap
Last fall, AAIV hosted a lively discussion on veterinary careers in industry. This was moderated by Dr. Valerie Ragan, Center for Public and Corporate Veterinary Medicine, VAMD. The panelists included:
· Dr. Russ Drury, Boehringer-Ingelheim and Pawsibilites Vet Med
· Dr. Jen Kasten, Dechra Pharmaceuticals
· Dr. Caroline Luther, MedVet
· Dr. Tabatha Regehr, Pet Poison Helpline/Safety Call
We discussed the various careers and fields that could be included in the definition of industry veterinary medicine, which also applies to veterinary technicians and nurses. We defined some of the entry level positions such as field and professional services, pharmacovigilance and marketing/sales.
There are many available resources for career transition:
· AAIV career resources and mentorship program
· Pawsibilities mentoring network
· Center for Public and Corporate Veterinary Medicine
· K-State Olathe professional development program
· AVMA Career Center
· Purdue University
Check out these resources and be sure to join AAIV on future webinars.