International Outstanding Delegate Service Award
We are delighted to announce that Dr. Hilton Klein received the prestigious AAALAC International Outstanding Delegate Service Award in recognition of his dedicated service as the AAIV representative at the AAALAC Member Organization Delegate Reception in September 2023. This award celebrates individuals who have made a profound impact on AAALAC International through their unwavering commitment as a Member Organization Delegate, promoting the highest standards of laboratory animal care and advocating for the welfare of research animals.
Since 1987, Dr. Klein's involvement with AAALAC has exemplified his dedication to advancing the highest standards of animal care. As a representative of AAIV, his contributions have been truly exceptional, furthering AAALAC International's accreditation mission and promoting the importance of high-quality research animal welfare. AAIV extends our heartfelt congratulations to Dr. Hilton Klein for this well-deserved recognition and express our gratitude for his outstanding service representing AAIV.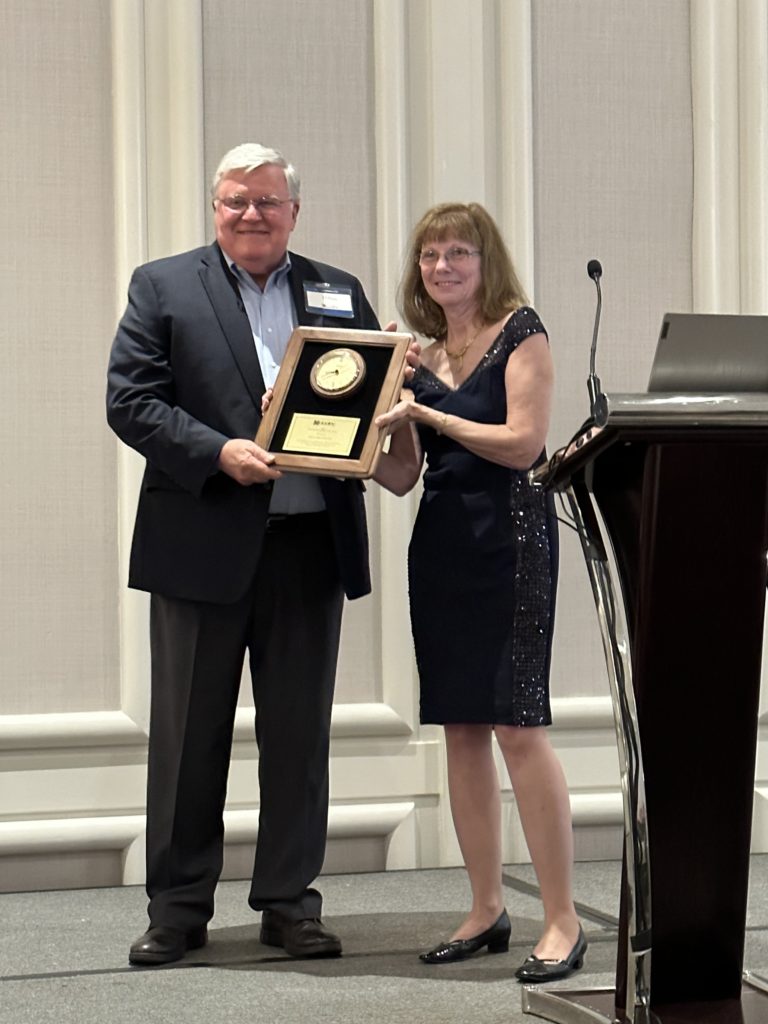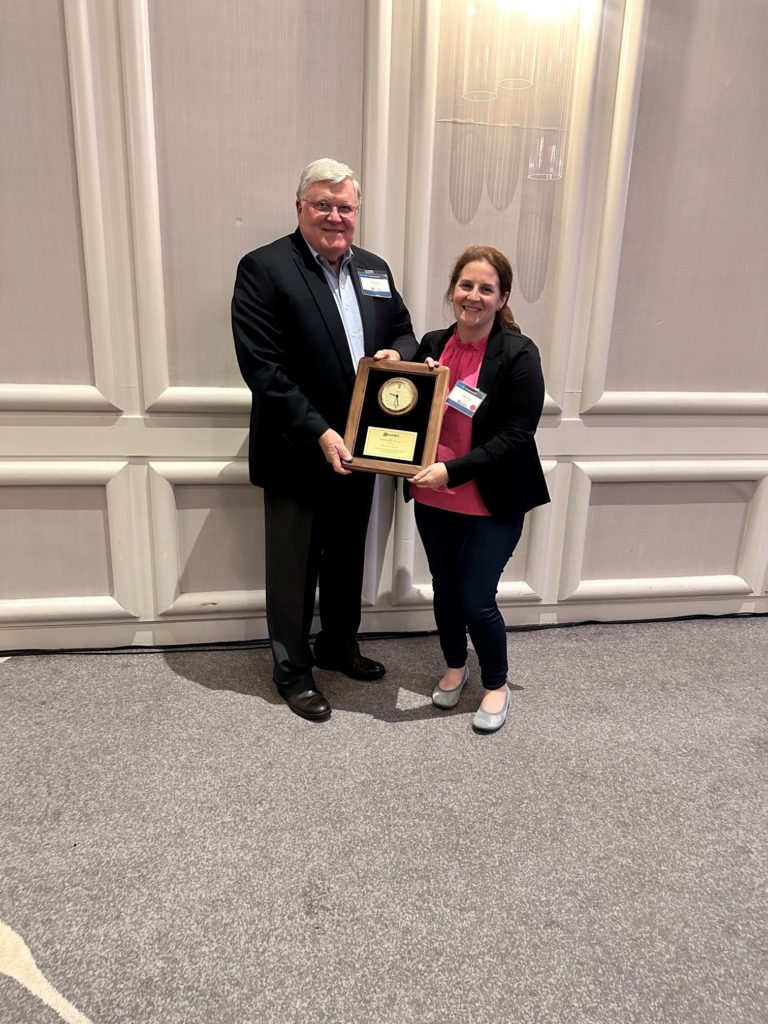 Picture on left: Dr. Hilton Klein receives the Outstanding Delegate Service Award from Dr. Kathryn Bayne, CEO of AAALAC International.
Picture of right: Dr. Hilton Klein and his AAALAC MOD successor, Dr. Jennifer Haupt, at the AAALAC Reception in September.