President's Letter | Q1 2023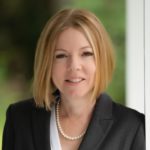 President's Perspective
I am in complete disbelief that I am saying this but welcome to 2023. VMX marked my first official meeting as president. As a 15-plus year member of AAIV, three years on the board and more than 18 years of industry experience, I have a passion for this organization and can't wait to get started.
However, first, I want to extend a heartfelt thank you to our 2022 AAIV board. All 14 members worked really hard to make 2022 a huge success. I would be remiss if I didn't personally thank my mentor and friend, Dr. Tim Smaha, for his leadership last year. From sponsorship enhancement to a revamp of the compensation survey and everything in between, his direction took AAIV to the next level. Also, a big shoutout and a thank you to our fabulous 2022 sponsors. We know that sponsorship budgets are tightening each year for many companies. We appreciate your willingness to invest in your people and support our organization.
My message is simple this quarter. Spread the word about AAIV! There are so many practitioners looking to take the leap into our world and AAIV has so much to offer. For those veterinarians in industry who haven't joined AAIV, remind them that AAIV is their voice with the AVMA, the place to meet and connect with fellow industry vets and a great resource for learning about compensation and additional career opportunities within the field. Finally, we want to hear from you. What are we doing well? How can we improve the organization?
I am honored to serve as your president and I look forward to another great year.
Warmest regards,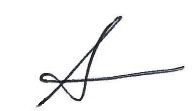 Allison Sateren
AAIV President