President's Letter | Summer 2023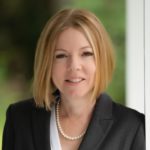 President's Perspective
If you know me personally, you know I am a creature of habit. I wake up at the same time each day; I park in the same parking lot at the airport; and I paddle board the same route each time I get out on the water. Yes, guilty as charged.
However, I have been told time and time again that change is good and a part of growing. The current board of directors has certainly embraced that change. For starters, as a board, we agreed on increasing member dues. The last increase in dues was nearly a decade ago and was long overdue. There was so much thought and consideration that went into making this decision to ensure that the amount is still very reasonable and consistent with other allied organizations. We also advocated for a new membership type: affiliate membership. We recognized that now is the right time to embrace our industry veterinary technicians and we are excited for this new beginning together. Lastly, we updated our website and host server, and added an additional member benefit thanks to our new partner Total Planning. More to come on that soon! Together, as an organization, we are embracing change for the sake of the veterinary community that we serve.
One last push for this season: Remind other industry veterinarians and technicians out there about the benefits of an AAIV membership. Looking for way to get involved? Jump on one of our webinars and share or comment on our social media. Need a mentor or want to become one? Join our mentorship program. Does sponsorship interest you? Reach out to us. Finally, as always, this is YOUR organization, and we want to hear from YOU!
Enjoy the warmer weather. Happy Summer!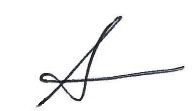 Allison Sateren
AAIV President