President's Letter | Fall 2023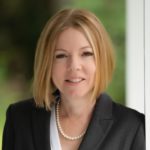 President's Perspective
It's fall, y'all! I don't know about you, but I am enjoying the little bit of cooler weather and college football. Our recent virtual networking event was the perfect event to kick off the season. Not only did we have a chance to see some new faces interested in learning more about AAIV, it was also a chance to connect with other colleagues and friends.
So, what's new at AAIV? Well, it's October and that means we have two main focus areas for the rest of the year. First off, board elections are right around the corner. Do you have interest in serving on our board? Do you know someone who would be a good fit? We are accepting applications until Oct. 17 for the positions of President-Elect, Vice President of Marketing and External Communications, Vice President of Internal Communications, and one Board Member position. Check out the website or reach out to us for more information.
Second, be on the lookout for the link to complete the compensation survey. Last year, we started to incorporate changes that were suggested by our platinum sponsors. Whether it's an initial curiosity about industry itself or a potential new job role, the data gathered serves as a great resource for members. The more people who complete the survey, the stronger the data!
As we look towards 2024, don't forget that we have one last webinar this year, and then we'll be back with an exciting new lineup in the new year. All webinars are free for members and RACE-approved, so take advantage! Continue reading the articles in the newsletter for more ways to take advantage of your membership. 
Cheers to fall,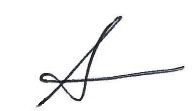 Allison Sateren
AAIV President