Q1 2023 AVMA House of Delegates Report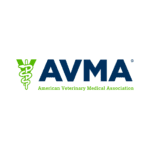 By Debra Nickelson
February 2023
Resolutions
There were nine resolutions brought forward to the House of Delegates for review during the winter session in January. Such resolutions are brought to the House if a new policy is created, an existing policy needs rewording or if the board of directors determines the policy to be pertinent.
An updated policy on "Inherited Disorders in Responsible Breeding of Companion Animals" that supersedes the existing policy of the same name and continues to emphasize the importance of responsibly managing inherited disorders in companion animals.
A new policy on "Therapeutic Medications in Competition Equids" that supersedes the policy on "Therapeutic Medications in Non-racing Performance Horses," mirroring revisions by the American Association of Equine Practitioners to the AAEP policy on this topic in 2020.
A new policy on "Unregulated Horse Racing" stating that the AVMA condemns unregulated racing of equids because of threats to animal health and welfare, such as infectious disease, administration of illegal substances and abusive practices.
New policies on "Bovine Disbudding and Dehorning" and "Bovine Castration" that supersede the policy on "Castration and Dehorning of Cattle" to recognize that castration and dehorning require different animal care and to clarify the distinction between dehorning and disbudding.
A consolidated policy titled "Harmonized Approach to Voluntary and Regulated Aquatic Animal Health Programs" that supersedes four policies on state oversight and federal programs pertaining to the health of aquatic animals.
A consolidated policy on "Veterinary Compounding" that supersedes the three existing policies on this topic, provides additional clarity and adds more resources.
A revised policy on "The Importance of Veterinarians in Food Safety" that adds a statement that management and leadership training would help improve the supervisory success, job satisfaction and retention of supervisory public health veterinarians with the U.S. Department of Agriculture Food Safety and Inspection Service.
A revised policy on "Dog Bite Prevention" that adds a statement that all dogs can bite and reaffirms that the AVMA considers it inappropriate to label specific breeds or classes of dogs as aggressive or dangerous, among other revisions.
The HOD did not approve a revised policy on "The Veterinarian's Role in Supporting Appropriate Selection and Use of Service, Assistance, Emotional Support and Therapy Animals." The proposed revisions were largely editorial. The HOD referred the revised policy back to the board of directors for clarification of the wording by the AVMA Steering Committee on Human-Animal Interactions.
Veterinary Information Forum Topics
Need for a mid-level position
The House of Delegates agreed that establishing a mid-level veterinary provider category would be complicated and would not do much to expand access to veterinary care. Instead, delegates agreed that the focus should be on improving resources and programs to retain veterinarians and veterinary technicians, further developing veterinary technician specialties and helping veterinary practices maximize efficiency. Read more here: Idea of midlevel practitioner rejected (avma.org)
Workplace culture and retention
There are many relevant AVMA resources available, and the House of Delegates wants to make sure that members are aware of what is available and how to make use of them. Resources include:
· Workplace Wellbeing Certificate program
· Brave Space Certificate program
· Train the Trainer program
· Journey for Teams
There are also tools such as EAP programs and mental health coverage that exists within the offerings from the AVMA Trust. Read more here: Turn to AVMA and others for resources to improve workplace culture (avma.org)
Thinking ahead to the summer session, one of these candidates will be elected AVMA president-elect.
Candidates for 2023-2024 AVMA President-Elect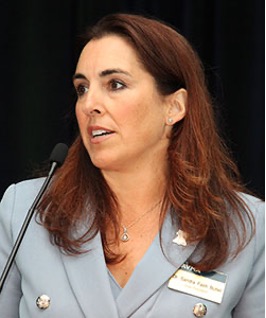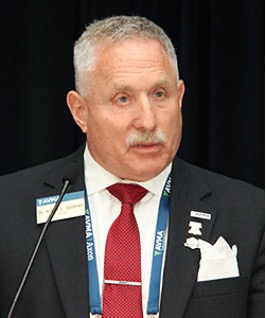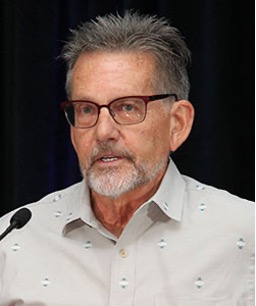 Dr. Sandra Faeh Butler (Left)
Dr. Arnold L. Goldman  (Middle)
Dr. Bob Murtaugh (Right)
Again, it is our honor to represent you, not just during the HOD sessions, but all year. Please let us know what questions and concerns you have at industryvets@gmail.com.
Thank you,
Drs. Ellen Lowery and Debra Nickelson