Q3 2022 AVMA House of Delegates Report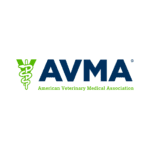 By Debra Nickelson
I am pleased to announce that Dr. Sandy Willis is our official liaison with the AVMA. Dr. Willis asked to be assigned the American Association of Industry Veterinarians. Dr. Ellen Lowery and I are thrilled to have Dr. Willis on our team. Dr. Willis served as an intern at the University of Minnesota during my fourth year as a student, so we have known each other a long time.
Resolutions
There were five resolutions brought forward to the House of Delegates for review. Such resolutions are brought to the House if a new policy is created, an existing policy needs rewording or if the Board of Directors determines the policy to be pertinent.
· Resolution 6 – New Policy on Use of Prescription Drugs in Veterinary Medicine
o Passed with amendments about treatment, control and prevention of disease and conditions.
· Resolution 7 – New Policy on Adverse Event Reporting
o Passed.
· Resolution 8 – Revised Policy on Genetic Modification of Animals in Agriculture
o Passed with amendment on definition of livestock meaning all farm raised animals.
· Resolution 9 – Revised Policy on Approval and Availability of Antimicrobials for Use in Food-Producing Animals
o Passed.
· Resolution 10 – Revised Policy on Raw Milk
o Passed with amendments on non-human mammalian milk.
Other Topics of Discussion
· Model Veterinary Practice Act
· Telehealth
· Responsibility to provide emergency care
· Workforce issues
· License portability
Again, it is our honor to represent you, not just during the HOD sessions, but all year. Please let us know what questions and concerns you have via industryvets@gmail.com.
Thank you,
Dr. Ellen Lowery and Dr. Debra Nickelson