Q3 2023 AVMA House of Delegates Report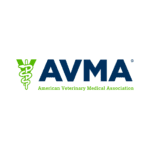 By Debra Nickelson
The Major Resolution
There were nine resolutions brought forward to the House of Delegates for review during the summer session in July. Such resolutions are brought to the House if a new policy is created, an existing policy needs rewording or if the Board of Directors determines the policy to be pertinent.
A new policy on safeguarding care for animals with veterinary-led teams passed in that the AVMA will vigorously defend the practice of veterinary medicine against the scope of practice expansions by non-veterinarians. Basically, this policy is against proposals for a mid-level professional and urges full use of veterinary technicians in conjunction with the veterinary team.
This is the full verbiage of the resolution:
"Safeguarding Care for Animals with Veterinarian-Led Teams Animals deserve safe, efficacious, and high-quality care, and animal owners should be able to fully trust the veterinary services provided for them. Accordingly, the AVMA will vigorously defend the practice of veterinary medicine—which includes the ability to diagnose, prognose, develop treatment plans, prescribe, and/or perform surgery—against scope of practice expansions by non-veterinarians that threaten patient health and safety, the safety of animal products, and/or public health. Veterinary healthcare is enhanced through efficient utilization of each member of the team through appropriate delegation of tasks and responsibilities by the veterinarian." (AVMA)
This following appeared in a recent issue of Brakke report:
"The Coalition for the Veterinary Professional Associate (CVPA) – a nonprofit association with over 32 expert veterinary professionals representing a wide variety of stakeholders in their respective fields nationwide – announced the advancement of the Veterinary Professional Associate (VPA) position. This will be an accredited and licensed new role that will directly address the call related to the existing national veterinary provider shortage in support of rural and companion animal needs with access to care." (EINnews)
Other Resolutions
A revised policy on Canine Devocalization discouraged convenience devocalization as a nontherapeutic procedure that negatively impacts the welfare of the dog.
A revised policy on Docking of Lamb's Tails passed with AVMA opposing excessively short tail docking.
A revised policy on Tail Docking of Cattle passed which added that the veterinarian use procedures and practices that reduce or eliminate pain and distress, including the use of AMDUCA permissible clinically effective medications.
A new policy on Sheep and Goat Castration was referred back to the Animal Welfare Committee for revisions on recommended ages.
A new policy on Sheep and Goat Disbudding and Dehorning was referred back to the Animal Welfare Committee for more clarification on recommended ages and the fact that these procedures usually do not apply to sheep.
A revised policy on Physical Restraint of Animals passed after being carefully amended to cover physical handling and/or restraint, minimizing fear, pain, distress, and suffering and protecting people from harm.
A new policy on Canine Hybrids passed after amendments to cover offspring of such hybrids. This policy eliminated language that encouraged the development of drugs and vaccines for use in canine hybrids.
A resolution called "Statement to the Profession" says that the AVMA recognizes the importance of public practice to the entire veterinary community, supports efforts for recruitment and retention benefits from increased Congressional funding for all federal agencies' incentive programs, removal of the annual salary cap in declared emergency disease outbreaks, student loan repayment bonuses and other incentives the agency deems appropriate to encourage more veterinarians to enter and remain in public practice.
Veterinary Information Forum Topics
–Spectrum of Care
The House of Delegates agreed that applying a spectrum of care helps to address the problem of affordability of veterinary care by offering a range of acceptable care options that are evidence -based while remaining responsive to client expectations and financial and other resource limitations.
–Sustainability in Veterinary Medicine: The Greening of Veterinary Workplaces
The House of Delegates recognized One Health – the intersection of human health, animal health, and ecosystem health. We can promote sustainability across our profession by applying eco principles and being thoughtful on how we use resources.
Again, it is our honor to represent you, not just during the HOD sessions, but all year. AAIV thanks Dr. Ellen Lowery for representing you during the last four years and mentoring me in the House of Delegates. We welcome Dr. Tim Smaha as your new alternate delegate, who will join me on the house floor at the Veterinary Leadership Conference this January. Please let us know what questions and concerns you have via industryvets@gmail.com.