Traveler's Corner | Q2 2022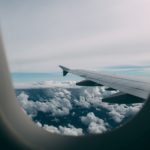 By Jennifer Kasten
Our field-based veterinary colleagues quite simply are not meant to be home all the time. Fortunately, over the last nine months many travel restrictions associated with the pandemic have eased, and most of us are getting back on the road on a fairly regular basis. Mask mandates are lifting all over the country, but many of us find ourselves still wearing them or at least so situationally. Events may be smaller, and many conferences are still offering hybrid options which require us to work even harder to make the most out of the facetime we get.
While the return to travel is welcome, most of us are finding things to be not as easy as they used to be. For those of us who don't live in a city with a major airline hub, air travel has become more complicated. Flight options to hubs are fewer than in the past and departure times are not nearly as convenient as before. Trying to get to another small city? Good luck and enjoy spending a whole day traveling. Once you arrive at the destination, rental car options remain quite a challenge. If cars are available at all, they tend to be quite expensive. Does your company have a preferred/contracted vendor? So does every other company and chances are those rental lots are just as empty! The best chance of success with rental cars seems to be booking early, perhaps even before your plans are finalized.
Of all aspects of travel, hotels seem to have normalized the most. Housekeeping tends to be on demand only, but did we really need it every day anyway? Perhaps the restaurant options in the hotels are fewer or room service is not as available. The good news is delivery services such as Uber Eats and Grubhub are much more widely available in cities and towns than they were pre-pandemic. Hopefully none of us will ever again find ourselves settling for a protein bar from the stash in our work bags for dinner!
While it may vary depending on your company or your customer, business attire has become more casual than it was prior to the pandemic. Maybe we can travel with fewer things since there is less of a difference between work and after-hours attire than there used to be. More comfortable clothes for long-haul trips are only a good thing. Speaking of packing, are there new staples in your work bag now? For one of my colleagues, hand sanitizer and disinfecting wipes have become a must.
What changes in travel have you noticed now that we have moved past the peak of the pandemic? Are you embracing those changes? What do you wish would go back to the way it was before? We would love to hear from you! Reach out to us at industryvets@gmail.com or on any of our social media channels.