"Why You Need a Recruiter" by The VET Recruiter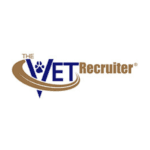 By Stacy Pursell
Why You Need a Recruiter . . . Even When the Job Market is Good
The VET Recruiter
You don't need to be told that the job market is good right now, especially for the best candidates and top professionals. There is a shortage of qualified candidates in most industries and professions, and that includes the animal health industry and veterinary profession. Quite frankly, there may be more opportunities than ever before. Armed with this information and secure in this reality, you may think that the last thing you need is to speak with a recruiter.
Nothing could be further from the truth. In fact, all of the reasons that you would need a recruiter in a "normal" job market still exist now. And the argument could be made that you need a recruiter even more now because there are so many opportunities. If you attempt to navigate the job market alone, you might come across opportunities, but how do you know for sure that they are the best ones available… or even the best ones for you?
With this in mind, here are five good reasons why you need an experienced and reputable recruiter, even when the job market is good:
#1—The "hidden job market"
Employers do not post all of their jobs through major job boards, or even on their organization's website, for that matter. There are multiple reasons for this. It could be a critical, high-level search. Or perhaps they're looking to replace a low performer and they do not want to advertise the fact that they're doing so. As a result, only recruiters know about these opportunities because their clients are attempting to fill the positions on a confidential basis. So, if you don't have a relationship with a recruiter, then there are simply some premium positions about which you will not know.
#2—Valuable intelligence and insight about employers
If you are not working with a recruiter, then the only things you know about an employer will be those things that the employer wants you to know. (Unless, of course, you have a colleague or friend already working at the organization.) Remember that one of the most valuable assets in your job search is information. The more you have, the better positioned you are to grow your career. Recruiters have this information, and they're willing to share it with you.
#3—An edge during the negotiation stage of the process
An experienced recruiter has negotiated much more than you have during your career. Not only do they have inside information about the employer, but they also have insight regarding how the employer likes to negotiate. They can put both their knowledge and their experience to work for you during the most important part of the hiring process: the negotiation stage. This way, they can help to ensure that you receive the best offer possible, which will set you up for success as you make the next move in your career trajectory.
#4—Time and energy savings
Conducting a job search and/or exploring other employment opportunities requires a certain investment of time and energy. Since you are already fully employed, this is a more difficult task, especially if you want to make sure that you find the best opportunity available and take advantage of it. A recruiter can help do a lot of the "leg work" for you and only present premium opportunities that are clearly better than the job you have right now. This way, you can devote your energy and time to those things that matter the most.
#5—Overall market intelligence
As mentioned earlier, information is one of the most valuable assets in your job search or in your career. The more information you have, the better your chances of reaching your goals. A recruiter, especially an experienced one with many years of operating within the profession, has that information and can share it with you as you plot your career course. Their advice and expertise can be incredibly valuable.
So yes, the job market is good right now — even great. However, that does not mean a recruiter can not help you take advantage of the opportunities that exist in the market. They can help you to identify which opportunities are the best, which ones are right for you, and which ones will allow you to grow your career.